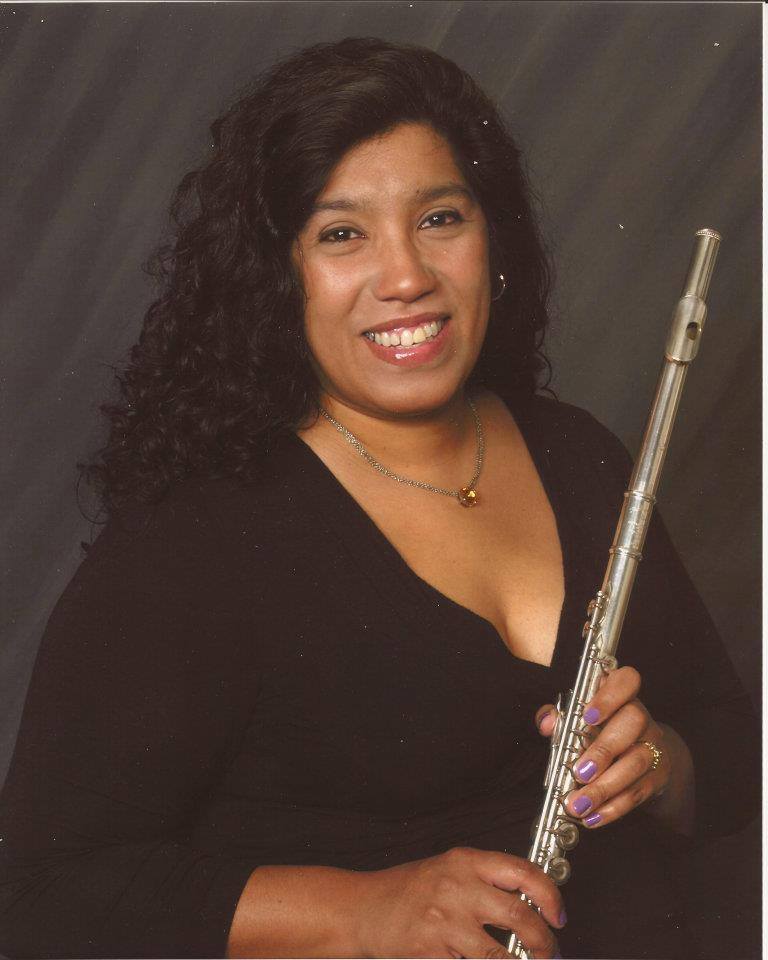 Dr. Jessica Valiente is a flutist, bandleader, and scholar. A conservatory-trained classical musician, she began to expand into jazz improvisation and studies of traditional musics from all over the world ten years into her classical performance career. She specializes in Afro-Cuban and other Latin styles, Brazilian choro, straight-ahead jazz, and early music/historical flutes.
Dr. Valiente holds a BA in music from Barnard College in conjunction with Manhattan School of Music, an MA in music performance from the Aaron Copland School of Music (Queens College) and a DMA (Doctor of Musical Arts) from the CUNY Graduate Center. She is a 2014-2015 recipient of the American Association of University Women (AAUW) American Dissertation Fellowship for her dissertation on Cuban charanga bands in New York City from 1960-2000.
Jessica Valiente has been teaching privately for over 30 years, instructing students on flute, recorders, historical flutes, and folk instruments. Her students have performed on Broadway, Nickelodeon, The Today Show, and more. In addition to teaching in her private studio, she has taught flute at Brooklyn College, the John J. Cali School of Music at Montclair State University, and is currently on the flute faculty of The New School Jazz and Contemporary Music Department.
Learn more about Dr. Valiente here.